Pink Christmas Decorations Ideas with Different Color Combinations
Christmas is yet to come. Have you decided on any decorating plans for Christmas yet? If not then you are going to the right place. This article will talk about pink Christmas decorations ideas with tips and decorations to buy online. Pink is a very unique colour theme to celebrate the Xmas festival. Let's dive in and explore pink decorating ideas for Christmas.
Pink Christmas Decorations Ideas
As I mentioned, the pink colour theme is a very unique way to celebrate Christmas. This is for those of you who are looking for a new decoration idea for Christmas. Surely one can get bored with the same colour theme of Christmas like red and green. So, you should go with a pink decor theme. Here are pink Christmas decorations ideas that will amaze you.
Outdoor Decorations
Let's start the pink Christmas theme with outdoor decorations. You can either buy or make small pink garlands and decorations to place around your porch and front door area. You can also put pink string lights on it to make it look very beautiful at night. If you have a garden, you can grow plants that have pink flowers. Painting your windows from outside would be a budget saving idea too.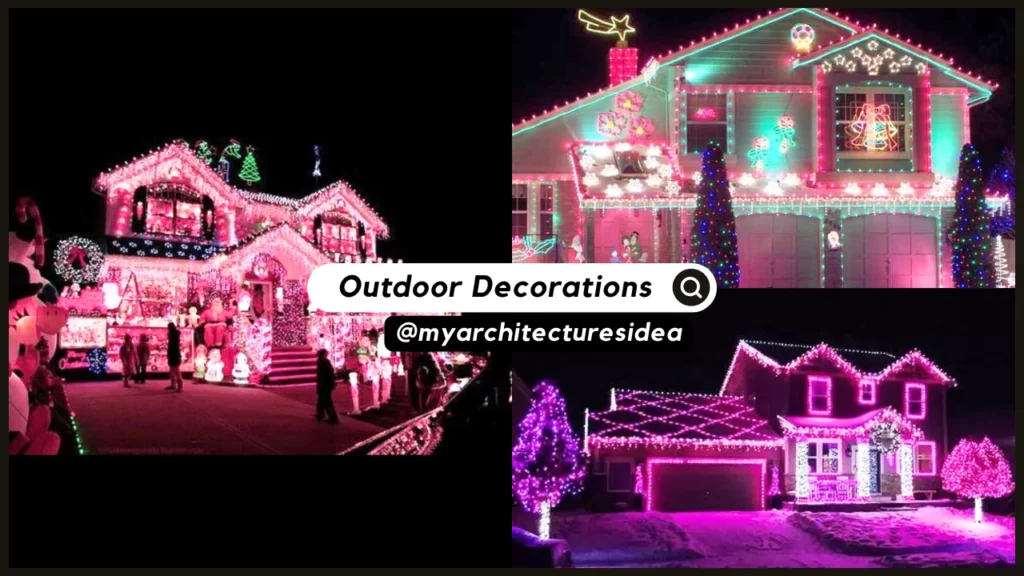 Centrepiece
Centrepieces are such a unique way to add elements to your pink Christmas theme, there are many ways you can use them.
You can choose pink and white flowers together as the centrepiece of your dining table. Or you can choose any other colour combination that matches well with pink.
You can use pink fruits like dragon fruits as centrepieces for your Christmas theme.
This will make your kids happy. Use a pink candy jar with some ribbon on it as a centrepiece.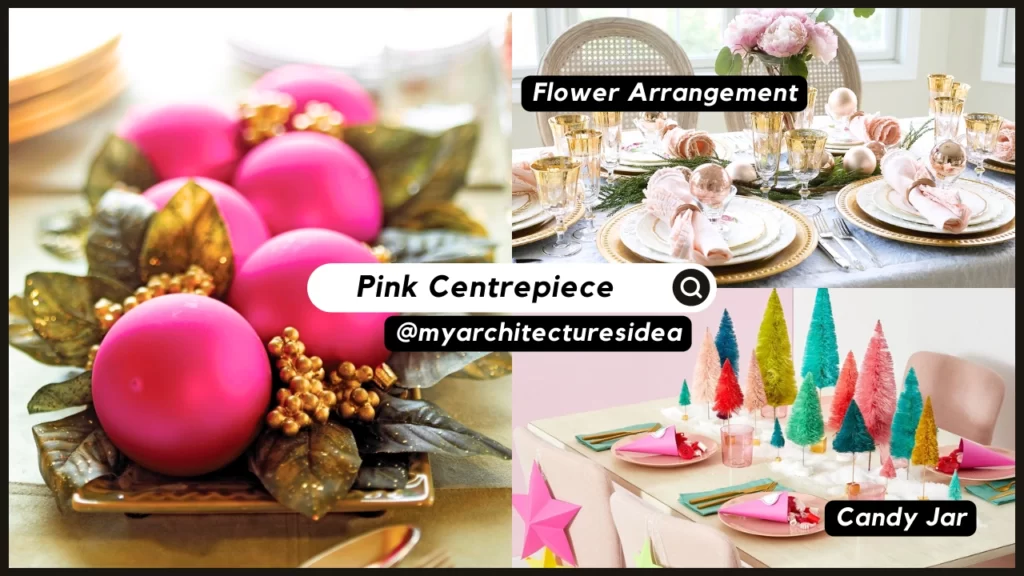 Window Decorations
People usually underestimate the decoration of windows. But believe me it can really change the decor of your home. There are a few ways I would suggest doing it with Windows.
You can buy curtains of different designs and shades of pink. And add this to your windows. This is a time saving idea that you should use if you are going for a pink theme.
A pink flower garden is a great way to cover the borders of your windows. You can either take artificial flowers or real ones.
If you do not want to put any decorative items on your window then try to replace your old glass with pink shade glass that will work fine with your home decor.
If you have kids at home, you can make pink paper art and hang it on your window. It may help for your kids to spend some time with you.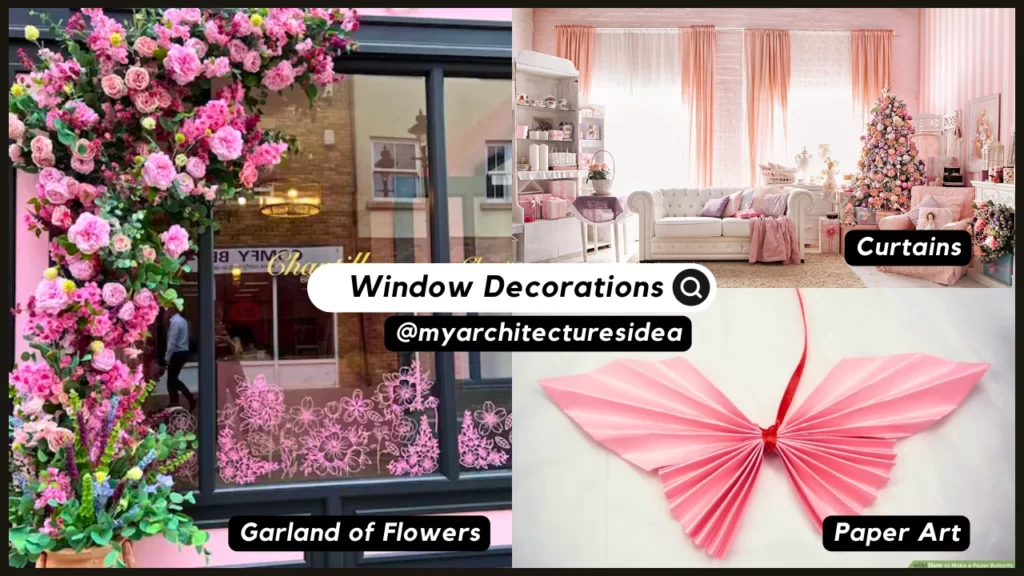 DIY Decorations
If you are a DIY lover then you must go for these following ideas.
You can watch YouTube videos on how to make DIY snowflakes and use pink paper instead of white to follow the pink theme or you can go with different colour combinations that go well with pink.
It is really easy to make them at home. There are so many different designs and colour combinations that you can use to make a DIY Christmas wreath.
You can paint the jar pink or tie a ribbon on it. Put candy or anything of your choice in a jar and place it in the middle of the table as a centrepiece.
Pink Nutcrackers
Christmas decorations are not possible without adding nutcrackers. There are many decorative nutcrackers available online. But making one yourself with your kids is always a better option. You can choose the height of the nutcracker to match your theme and decor. If you are making DIY then you should use shades of pink like rose gold and glitter to decorate your Christmas nutcracker.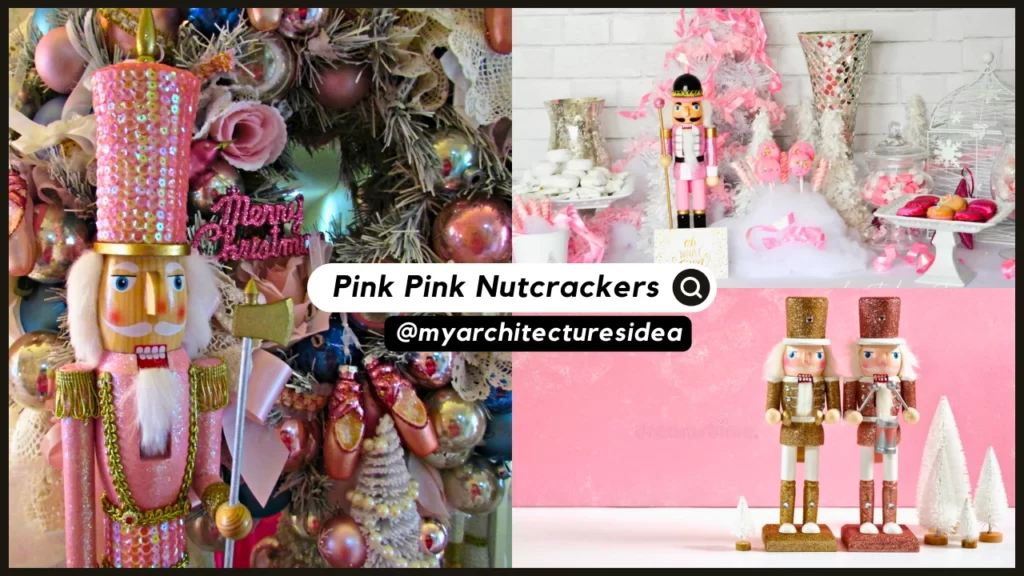 Pink Snowflakes Decor Ideas
Snowflakes can be placed anywhere in your home. You can put them on your Christmas tree or hang them on your windows and do a lot more with it. All you need to do is to make DIY snowflakes out of paper. I am sharing a video which will help.
Pink Light Decorations
Christmas decorations are incomplete without lights.. Nowadays there are different types of lights which you can use according to your needs. It also depends on which corner you put the light in. String lights are one of the most basic lights we put up in Christmas decorations. Use a variety of colour combinations that go well with pink. My favourites are gold with pink and gold with white.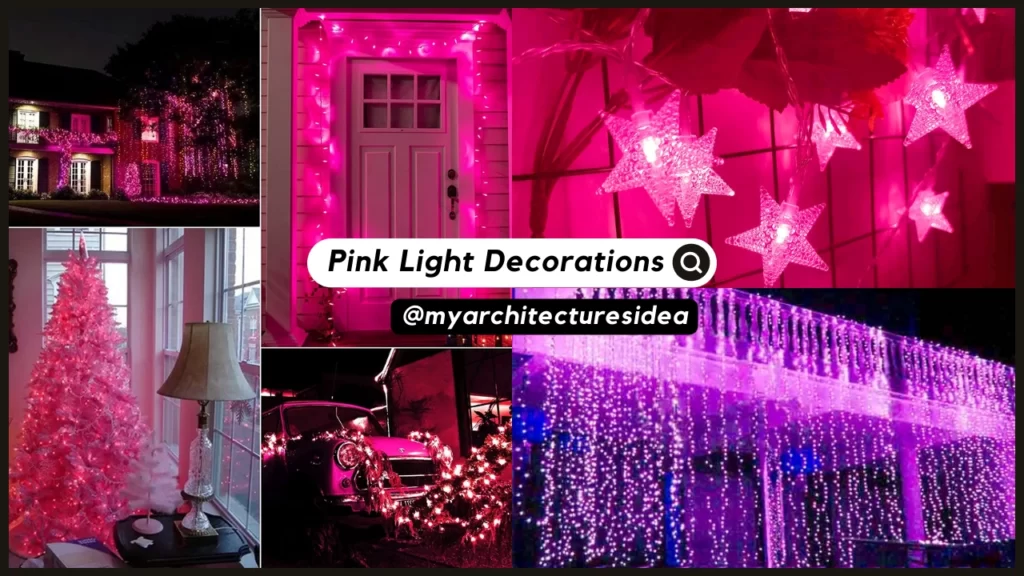 Pink Candles Decoration
Candle decoration is a very authentic and royal thing for me. There are also different types of candles in the market to choose from. They all have different fragrances too. Place dark pink coloured candles with golden candle holders. It would work perfectly as a centrepiece.
Pink Christmas Decorations Tips
Following are the best decorating tips for your Christmas to complete your pink Christmas theme. You should keep these things in mind while decorating the house.
Less Is More
You don't always have to put all the decorations together. Of all the decorations that I told you about, you can use only a few. Go minimalist as it is the latest trend.
Theme
If you're specific about decorating, start by choosing a specific theme. The decoration theme can be the colour theme or something else.
Choosing The Tree
Of course the Christmas tree is an essential part of the festival. You can choose the tree according to your home. If your budget is less than you can go for the artificial one which can be used many times.
Fake Vs. Real
Not only Christmas trees, but there are also things that can be fake, such as garland, flower decorations, and even plants. You can choose either real or fake. It depends on you and your budget.
Cleaning
After decorating the house, make sure to clean it. Also when the festival is over you should keep your decorative items in a safe place so that you can use them next year.
Outside Decor
While decorating the house from inside don't forget to make your house beautiful from outside also. You can buy inflatable decorations for that.
Colour Combinations for Pink Christmas Theme
There are certain colour combinations that are always good to have together. Below are some of them.
Pink and Gold Christmas Decoration
Christmas decorations with rose gold is a very classic and royal decoration. Put gold ornaments on your pink Christmas tree. You can also use golden ribbon on the pink wall and garland.
Pink and Silver Christmas Decoration
Pink and silver decorations are my personal favourite colour combination for a pink theme. Add silver ornaments like unicorn, stars, moon etc. This will work just fine.
Pink and White Christmas Decoration
Pink and white Christmas decorations are a very basic and great way to spice up your pink theme. You can have a white Christmas tree and a pink decoration on it. The best food impresses your family and your friends.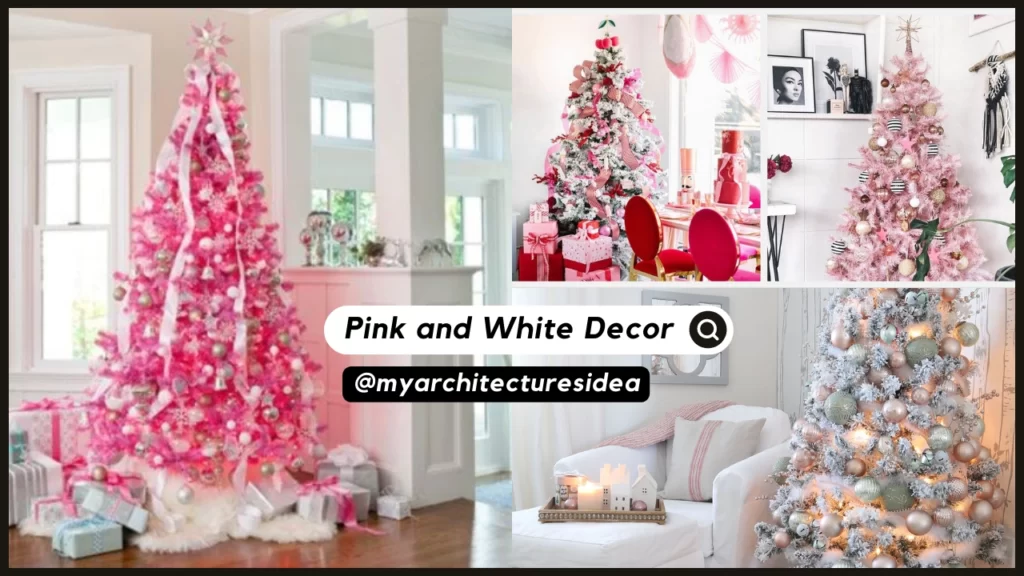 Pink and Blue Christmas Decoration
Pink and blue are in trend these days. Put pink or blue garland together on the wall and outside of your house. You can also use a variety of ornaments in these two colours and add to your pink Christmas theme.
Final Words
So we have come to the end. I hope you have learned a lot and got some ideas for your pink Christmas theme. Let me know in the comments if you have any questions, thanks for reading. Visit My Architecture's Idea for more decor tips.